Application
ETFE is superior resistance to chemical attack.Continuous operating temperatures up to 150℃;one -piece construction for consistent performance and reliability.Internal serrations allowing for a positive hold,Teflon Cable Ties available in bulk smaller 100 piece bags.
Technical Information
MATERIAL: ETFE
Material brand: Japan AGC
Flammability of raw material : UL 94 - V0
Humidity absorption: 0%
Installation temperature: -30°C ~+150°C.
Working temperature:-50°C ~+200°C.
Max sustaiaable tempeature for short time:+260°C.
Good resistance to bases, oils, greases, oil derivates,chloride solvents. Limited resistance to acids.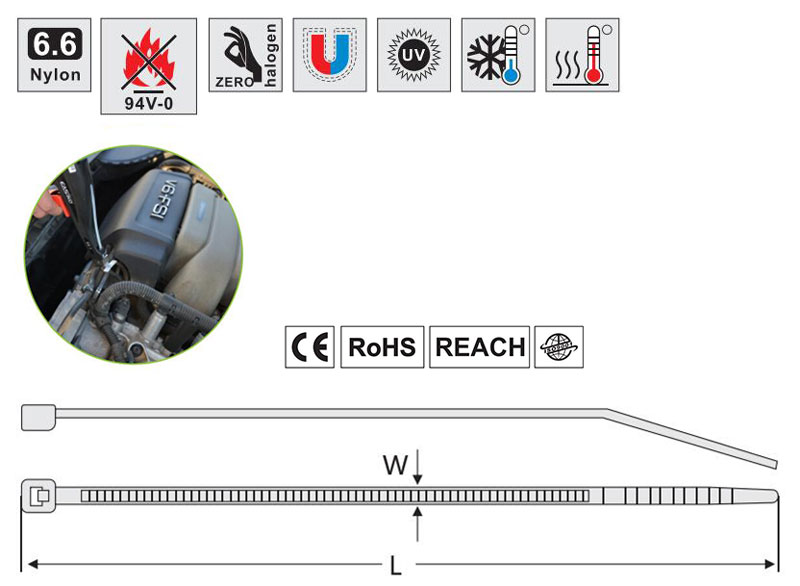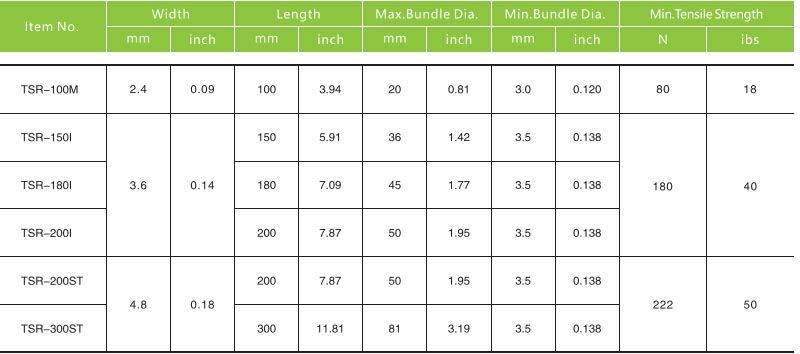 ---
Nyon products
Nyon is hygroscopic, it will absorb moisture, and lose the moisture too. To ensure optimum performance, the material must maintain a 2.5% water.

packaging may keep the moisture. In order to keep the quality,it's better to remain the original packaging for Inventories. if stored impropery especally in dry or cold environment, it will lose water from cable ties, and impact the use of cable ties. Once the package is opened; please use out the cable ties as soon as possible.
Here are our suggestion for the cable tie store:

Bubble box packaging for supermarket