Long-term storage conditions of Nylon Cable Ties
Publish Time:
Author: Site Editor
Visit: 62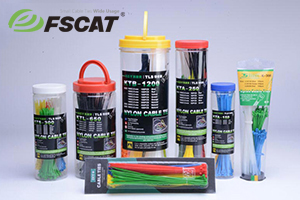 Ideal natural environment for storing nylon cable ties: the temperature is about 23℃ and the ambient humidity exceeds 50% to prevent the cable ties from getting close to the pyrogen, such as electric heaters, radiators, etc., immediately expose the cable ties to the sun, otherwise, it is recommended Use anti-aging cable ties. Please do not open the city before applying the cable tie. After opening the city, please terminate the application. If you cannot use the total number of packets in a short time, try to clear the packets.
The raw material of heat-resistant nylon cable ties contains organic chemical copper. After a period of time, the color of nylon cable ties will change to a certain extent, and it will increase. This is a meteorological phenomenon and does not affect the basic quality of the product. Nylon. Therefore, if you find that this type of cable tie turns yellow, there is no need to worry.
---
Company Profile

ZHEJIANG TOLERANCE ELECTRICAL CO. LTD is a professional manufacturer of wiring accessories factory. After builting our own factory, Tolerance focuses on the R & D, production and sale various kinds of wiring accessories all the time. The main products includes nylon cable ties,cable clips, expand plugs, self adhesive tie mount, saddle type tie mount, cable glands, spiral wrapping bands, cable marker,stainless steel cable ties and so on. Our products are mainly applied in housing decoration wiring, wiring of building engineering, sets of electrical wiring, wiring of the shipbuilding industry, communication engineering wiring, light industry and heavy industry, meanwhile, the quality of our products enjoy great popularity at home and abroad.