Introduction of Mini Cable Ties
Publish Time:
Author: Site Editor
Visit: 42
Cable ties are straps used to tie things up. Some ties have no retreat function and can only be tied tighter and tighter; but there are also ties that can be removed. Cable ties are usually used for cables, wires, electronic products, automotive wiring harnesses, etc. of electromechanical products.
Telunsi is a manufacturer specializing in cable ties. Its products include nylon cable ties and stainless steel cable ties; today I will explain Telunsi's popular product: WeChat cable ties;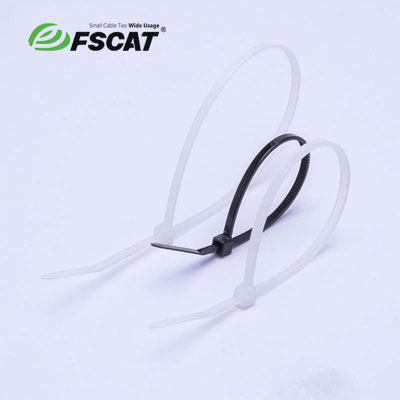 Application
Miniature cable ties offer the ideal solution for small, light duty cable and wire bundling applications up to 8KG (18 lbs). The one piece construction allows for consistent performance and reliability. A very low insertion force is required with the Miniature cable ties. Natural ties are preferred for indoor use applications while UV Black is recommended for outdoor applications, providing greater resistance to ultraviolet light. Zhejiang Tolerance stocks the Miniature cable ties in a variety of lengths from 60mm--380mm(2.36"-15"). The Miniature 8KG(18 lb)cable ties are available in both bulk 1000 piece bags and smaller 100 piece bags. A full range of standard and fluorescent colors of the Miniature ties are available.

Technical Information
MATERIAL: Polyamide 6.6
Material brand: China Huafeng158L;Radici A45L;Invista 4820L
Flammability of raw material : UL 94 - V2
Humidity absorption: 2,7%-2,8% (23°C -50% R.H.)
Installation temperature: -10°C ~+85°C.
Working temperature:-40°C ~+85°C.
Max sustaiaable tempeature for short time:+110°C.
Good resistance to bases, oils, greases, oil derivates,chloride solvents. Limited resistance to acids.
Not resistant to phenols.
Carbon black addiction gives a better UV resistance (only for Black Cabe Ties)