Material: High-quality PVC, comply with UL94-Vo, good insulation.
Struction: Made up of ductbottom and lid,with endosed design at sides, The width and height after combining the bottom and lid is the standard size of product.
Advantage: Solid design. The lid can be open, dustproof waterproof, acked with high quality double stick tape, easy to install and dismantle.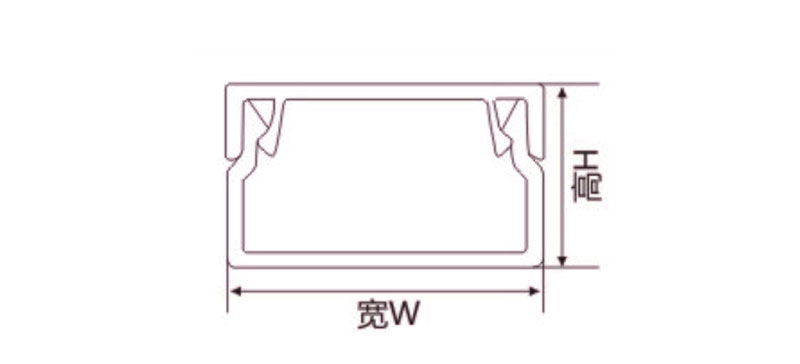 ITEM NO

SIZE

(H×W)

PACKING (pcs/bundle)

COLOR

LENGTH

01

PZC-0712

7×12

30PCS

white

2M

02

PZC-1012

10×12

30PCS

03

PZC-1010

10×10

30PCS

04

PZC-1112

11×12

30PCS

05

PZC-1015

10×15

30PCS

06

PZC-1020

10×20

25PCS

07

PZC-1025

10×25

25PCS

08

PZC-1030

10×30

20PCS

09

PZC-1038

10×38

20PCS

10

PZC-1050

10×50

15PCS

11

PZC-1515

15×15

30PCS

12

PZC-1616

16×16

30PCS

13

PZC-1520

15×20

25PCS

14

PZC-1525

15×25

25PCS

15

PZC-1535

15×35

20PCS

16

PZC-1540

15×40

25PCS

17

PZC-2015

20×15

25PCS

18

PZC-2020

20×20

20PCS

19

PZC-2025

20×25

20PCS

20

PZC-2030

20×30

20PCS

21

PZC-2035

20×35

20PCS

22

PZC-2040

20×40

15PCS

23

PZC-2045

20×45

15PCS

24

PZC-2050

20×50

15PCS

25

PZC-2060

20×60

10PCS

26

PZC-2525

25×25

20PCS

27

PZC-2530

25×30

20PCS

28

PZC-2540

25×40

15PCS

29

PZC-2550

25×50

10PCS

30

PZC-2560

25×60

10PCS

31

PZC-3015

30×15

20PCS

32

PZC-3020

30×20

15PCS

33

PZC-3030

30×30

10PCS

34

PzC-3040

30×40

10PCS

35

PZC-3050

30×50

10PCS

36

PZC-3060

30×60

10PCS

37

PZC-3080

30×80

8PCS

38

PZC-30100

30×100

5PCS

39

PZC-3535

35×35

15PCS

40

PZC-4040

40×40

15PCS

41

PZC-4060

40×60

10PCS

42

PZC-4080

40×80

8PCS

43

PZC-40100

40×100

5PCS

44

PZC-5025

50×25

10PCS

45

PZC-5040

50×40

8PCS

46

PZC-5050

50×50

8PCS

47

PZC-5055

50×55

5PCS

48

PZC-5060

50×60

5PCS

49

PZC-5080

50×80

5PCS

50

PZC-50100

50×100

2PCS

51

PZC-6060

60x60

5PCS

52

PZC-6080

60×80

5PCS

53

PZC-60100

60×100

2PCS

54

PZC-7575

75×75

5PCS

55

PZC-8080

80×80

2PCS

56

PZC-80100

80×100

2PCS

57

PZC-10060

100×60

2PCS

58

PZC-100100

100×100

2PCS